Richard Lehr
31 October 2019 10:04:00
Wondering why the engine was consuming so much oil, the Detroit Diesel was lifted out of the engine compartment for a better inspection from all sides.
We found a leak on the crankshaft seal, clutch side. There was also oil coming out of the blower housing on the engine's front side. And yes, the oil filter housing was leaking a little bit. But that much? I filled up quarts after driving and the result is shown in the picture. I would say a gallon of oil was down there, in the engine compartment.
Decision made, phone call made - driving south for delivery to
Viertel Motoren
in Nuremberg. Viertel Motoren is an authorized service partner for Detroit Diesel engines since 1970. While the engine is still in use, there is no problem in getting parts. As long as the US Army did not make some modifications.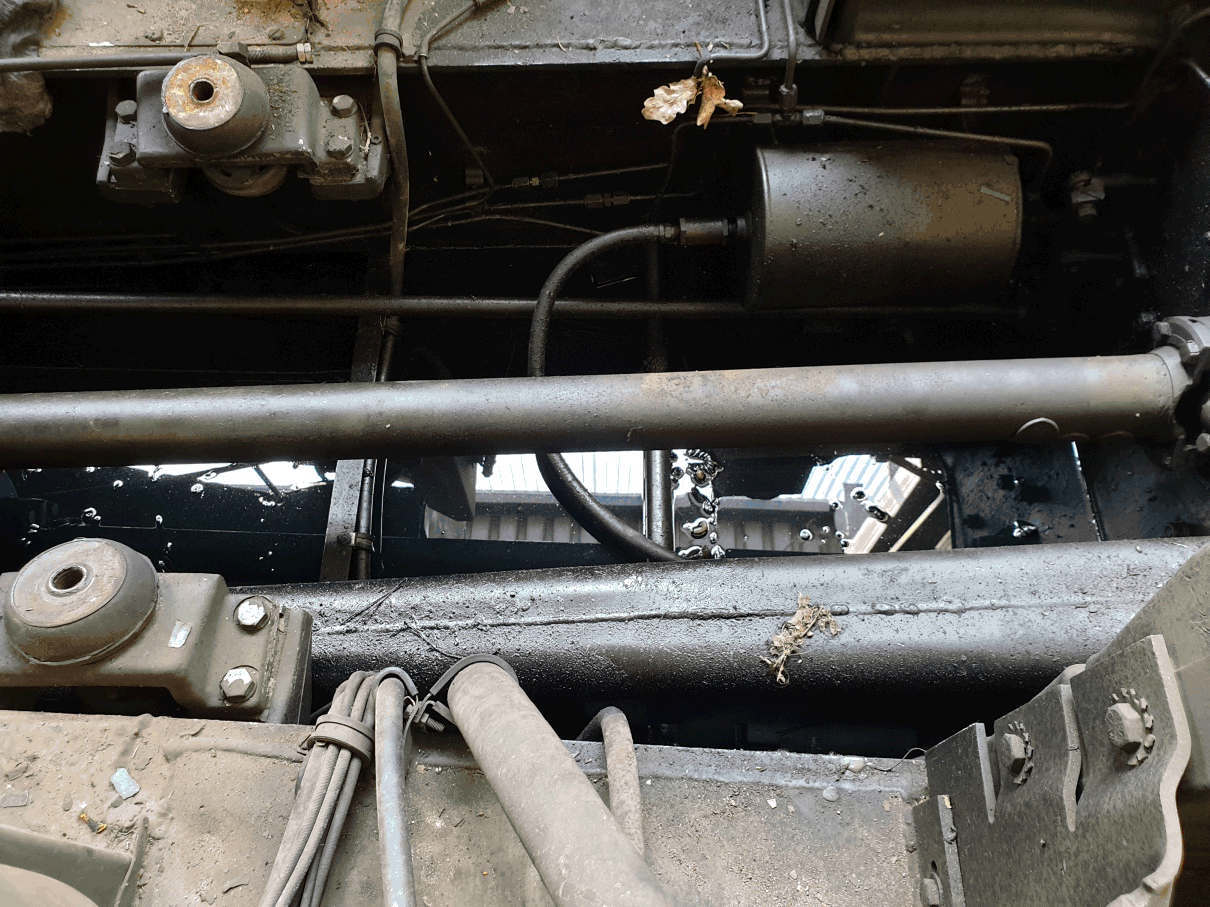 Comments Disabled